Physical Therapy Services in Elkins
Elkins Physical Therapy & Sports Injury Clinic
Pain and limited physical function can make life miserable. We understand – and that is why the Elkins Physical Therapy & Sports Injury Clinic team is committed to providing the highest quality individualized physical therapy and related healthcare services for each of our patients. Our primary goal is to help you get back to living life to the fullest.
We are proud to be the #1 choice of countless physicians and sports directors throughout west central West Virginia. Our compassionate and exceptionally well-trained physical therapists specialize in providing the most advanced medical therapies to help you achieve pain-free results that last.
Back, Neck Shoulder, Foot, & Arthritis Pain, Stiffness, Injuries & More
Elkins Physical Therapy & Sports Injury Clinic offers a comprehensive range of therapy services that promote wellness and recovery.
Joint Replacement
Rotator Cuff Injuries
Hip Pain
Knee Pain
Ankle & Foot Pain
Plantar Fasciitis
Leg Pain
Fractures
Back Pain
Neck Pain
Shoulder Pain
Hand & Wrist Pain
Carpal Tunnel
Tendonitis
Diffuse Pain
Stiffness
Arthritis
Balance Issues
Vertigo/Dizziness
Difficulty Walking
Athletic/Sports Injuries
Neurological Disorders
Endurance Training
Muscle Re-education
Fibromyalgia
Efficient & Effective Physical Therapy and Rehabilitation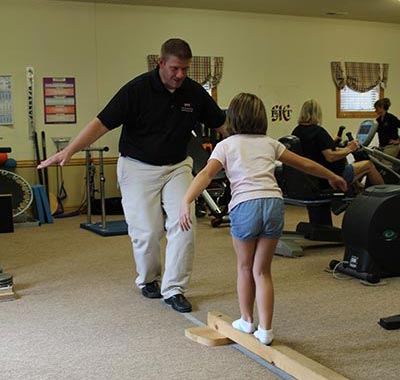 Elkins Physical Therapy & Sports Injury Clinic offers an integrated approach to total wellness. We offer innovative, proven techniques including dry needling and ASTYM combined with aquatic therapy, orthopedic rehabilitation, and traditional physical therapeutic techniques to address your recovery needs efficiently for effective results you will feel!
Beyond Pain Reduction – Injury Prevention & Mobility Education
Physical therapy treatment provides patients with benefits that go beyond pain reduction. Our physical therapists are dedicated to providing crucial information to our patients. We want to help you better understand how your body functions. We provide the education necessary to help the body heal naturally, as well as how to best prevent future injuries from occurring. Treatment at Elkins Physical Therapy & Sports Injury Clinic includes education and instructions regarding how you can help eliminate pain, decrease stress on joints, and strengthen the core muscles to increase mobility. We empower you to be actively involved in the healing and recovery process.
Emotional Recovery Through Empowerment & Alternate Function Therapy
In addition to physical recovery, we assist each patient with the emotional healing process that is involved to some degree with recovering from any serious injury or disabling condition. Emotions ranging from disappointment and sadness to depression and anger at the loss of function are all very common. We work with you to help actively take back what was lost or find new, alternate ways to function effectively, as required. Help and hope await you at Elkins Physical Therapy & Sports Injury Clinic in Elkins, WV.
Choose to Live Pain-Free!
If you have been prescribed physical therapy, you have a choice regarding who provides your treatment. We invite you to compare our therapeutic style, skilled and experienced healthcare team, and extensive list of satisfied patients who have achieved superior results with us when making your selection. Physical therapy is an investment in your future health and functional capacity. Ensure you are making the best decision with your time in treatment. The Elkins Physical Therapy & Sports Injury Clinic team looks forward to working with you to assist in your recovery and help get you moving again – pain-free! Call Elkins Physical Therapy & Sports Injury Clinic and schedule an appointment today:
Elkins Clinic: 304-636-1548