Client Testimonials for Elkins Physical Therapy
in Elkins, WV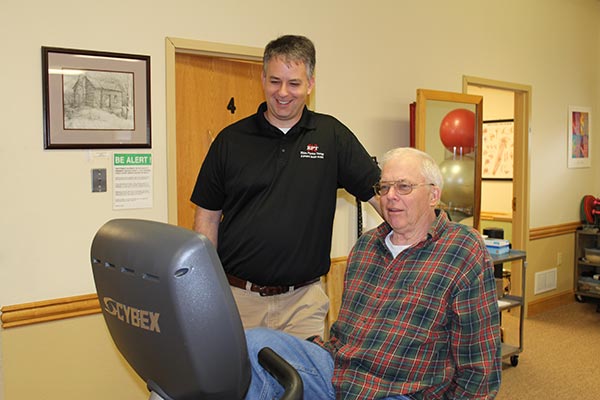 "Coming to EPT about 3 times a week has helped me tremendously since having a major stroke in December of 2012. Without the guidance of the PT's here and their staff's encouragement, I would probably have given up. Using the equipment helps my mobility and being around the people at EPT gives me a boost in mental outlook. Thanks is just not enough"
Alton (A.D.) Talbott – Elkins, WV
I have greatly benefitted from the EPT exercises and support from the staff. I have gained significantly in both lower and upper body strength. I plan to keep it up.
Joe Tekel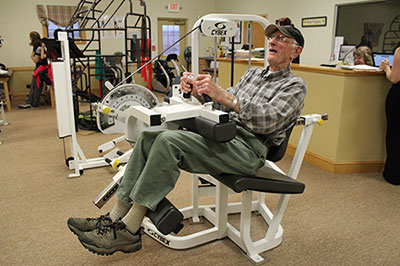 Thank you guys so much for everything. Ever since I started coming here, I have been feeling better than ever! Not only is the pain going, but my confidence has boosted as well. You guys are the best!
Akyra Losh 10/21/15
Had lower back pain- from L1 & L2 disc. Went to Elkins Physical Therapy, they set-up a strengthening program of exercises. After five to six weeks my pain has left. I'm stronger in my lower back and they increased the strength around my problem area. I'm back to being my old self again. The staff is great, and everyone is and has been so helpful in my recovery. I now have knowledge as to how to stay in shape.
Eugene Rosencrance
My physician referred my to Elkins Physical Therapy to treat a rotator cuff injury. I am right-handed and at the time, could not comb my hair or brush my teeth without using my left hand to prop up my right arm. I found the facilities and equipment modern and from the beginning the EPT staff showed me the their training and knowledge were up to date. They were also persistent…and encouraging.
About the time that I had reached maximum recovery, I managed to fall eight feet from an opening in a hallway ceiling where I was installing a set of retractable stairs. I reinjured my right shoulder. I banged up my left foot and I hurt my lower back. I was the talk of the ER that night.
I was still in a maintenance program at EPT. When I came in after the fall, the staff knew me well enough to be amused by my "relapse". They set out much determination to get my back where I was before the fall. It only took about eight weeks.
I plan to continue working with EPT staff and their excellent maintenance therapy program.
Ed Shaffer
I can't say enough good things about my therapy with Vanessa for a frozen shoulder. After working with her for a little over a month, I have my life back. This is a wonderful facility and I plan to continue working out here. I wish I had come sooner and highly recommend it to anyone who needs physical therapy.
Mary Ann McDonald
John D is a great physical therapist! He has great bed side manor, knows what he's talking about, listens and is genuinely concerned about improving your condition. He helped me improve my knee after a volleyball incident. I would recommend him to anyone looking for a good physical therapist.
Kyle Crafts
After living with much pain for a few months, I finally decided I needed therapy. I had my Doctor send me to Elkins Physical Therapy & Sports Injury Clinic. With just one treatment using the Dry Needling, all my pain was gone by the time I got to my car!
Jack Pifer
Success…..different for different people at different times. Thanks to Elkins Physical Therapy & Sports Injury Clinic, I have met success! 6 weeks after a Total Knee Replacement I am walking 1 1/2 miles! I couldn't have done it without them! Get Up. Get There. Get Better!!
Beth Cooper