Post Surgical Physical Therapy in Elkins, West Virginia
For many patients, physical therapy is a necessity after a surgery. Failure to properly care for your body during the healing process through physical therapy treatment options can leave you permanently affected. As soon as your surgeon and primary care doctor release you to partake in physical therapy, a recovery program should be put in place. Our dedicated team will put a customized plan in place for you. We can work alongside your surgeon and doctor to ensure that you are getting all the care you need to regain mobility, strength, and flexibly. If you are looking for an experienced team of physical therapists who specialize in helping patients recover from all types of surgeries, then give Elkins Physical Therapy and Sports Injury Clinic a call today. Feel free to Contact us online at your convenience.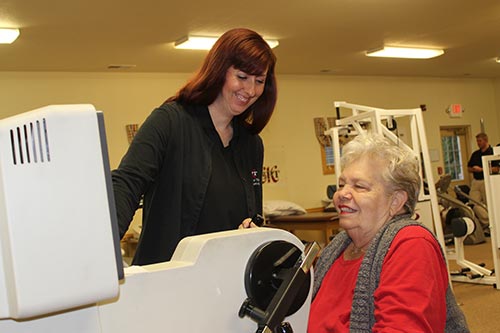 Physical Therapy Improves Quality of Life After Orthopedic Surgery
Physical Therapy provides tremendous benefits to patients who have underwent the following surgeries and procedures.
Hip Surgery
Knee Surgery
Shoulder Surgery
Wrist Surgery
Hand Surgery
Neck Surgery
Foot Surgery
Ankle Surgery
Spine Surgery
And More
Physical Therapy Can Accelerate Recovery After Surgery
Participating in a post surgical physical therapy program can rapidly increase the speed in which your body recovers after a surgery. Some patients actually feel better than ever after completing their post surgical physical therapy program. We strive to provide you the care and support you need. Our dedicated and compassionate team will work with you every step of the way and encourage you to do your very best. We match our goals to your needs and enjoy watching our patients make progress that we know will lead them to better physical and mental wellbeing. If you have a surgery scheduled and would like to talk to us on how we can help you, be sure to give us a call.